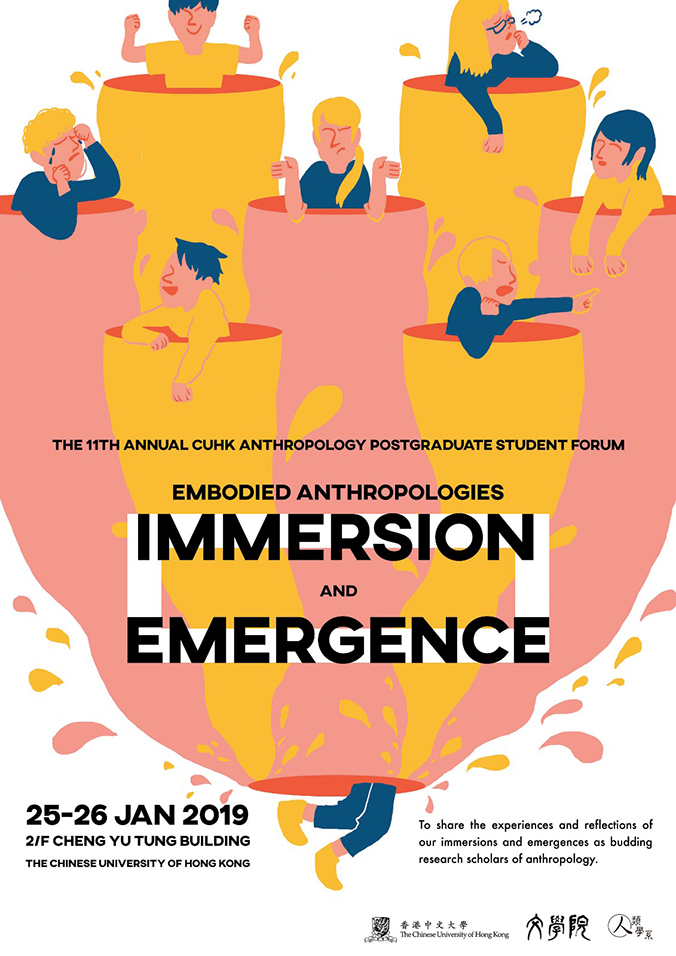 Embodied Anthropologies: Immersion and Emergence
In anthropological practice, we try to fully immerse ourselves into the field, making our presence notably intertwined within the networks in our field site. We emerge out of the field transformed by the knowledge of our interlocutors and exchange with one another epistemologies that are outside of our own. In this year's forum, Embodied Anthropologies: Immersion and Emergence, we wish to continue our on-going quests engaging with various anthropological methodologies, forms of self reflection, and intellectual exchange among budding research scholars of anthropology.
 
Hosted by the Anthropology department of the Chinese University of Hong Kong, this forum will focus on all sub-fields of anthropological research situated in Asia. This event will be held on 25th-26th January 2019 at The Chinese University of Hong Kong.
We welcome submissions from all fields and topics related to Asian anthropology. The best papers presented at the conference will be invited to publish their works on the journal of Asian Anthropology.
Please find more information about submission and previous conferences in the Submission and Registration and Links section of the website respectively.