就业讲座及分享会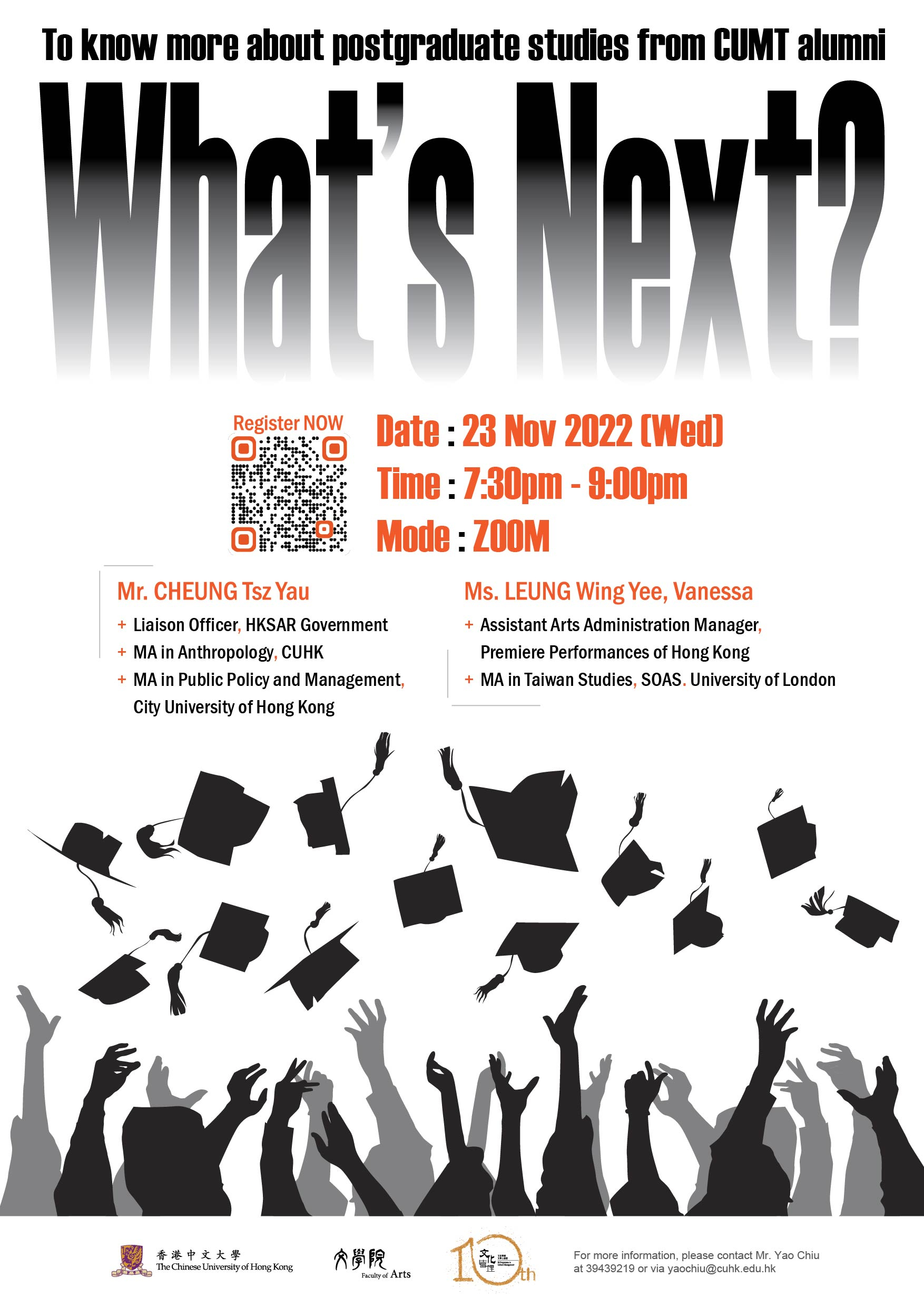 "What's Next?" – CUMT Career Talk 2022
BA programme in Cultural Management is going to organize a CUMT Career Talk titled "What's Next?" to talk about planning of postgraduates studies from the perspective of CUMT alumni and hence how it could influence your future career planning.
It is our great honor to have our alumni Mr. Louis CHEUNG (i.e. Liaison Officer in HKSAR Government) and Ms. Vanessa LEUNG (i.e. Assistant Arts Administration Manager in Premiere Performances of Hong Kong) to share their experience on planning postgraduates studies as well as career planning, which of course in includes tips on CV writing, preparation of reference letter, job search, etc.  Students are genuinely encouraged to join this talk to gain more in-field knowledge and get well-prepared for their future studies & career goals. 
ALL are WELCOMED!
If you are interested, please kindly do registration through clicking this by 21 November 2022. The zoom link and password would be sent to the registered the day before the event.  
日期:2022年11月23日
地点:Online via Zoom
Speakers:
Mr. Louis CHEUNG (i.e. Liaison Officer in HKSAR Government)
Ms. Vanessa LEUNG (i.e. Assistant Arts Administration Manager in Premiere Performances of Hong Kong)
Medium: Cantonese