!– Global site tag (gtag.js) – Google Analytics –>
Talk by Prof. Tseng Sun Man
Colloquium
TUE 10 NOV 2020 | 4:30 PM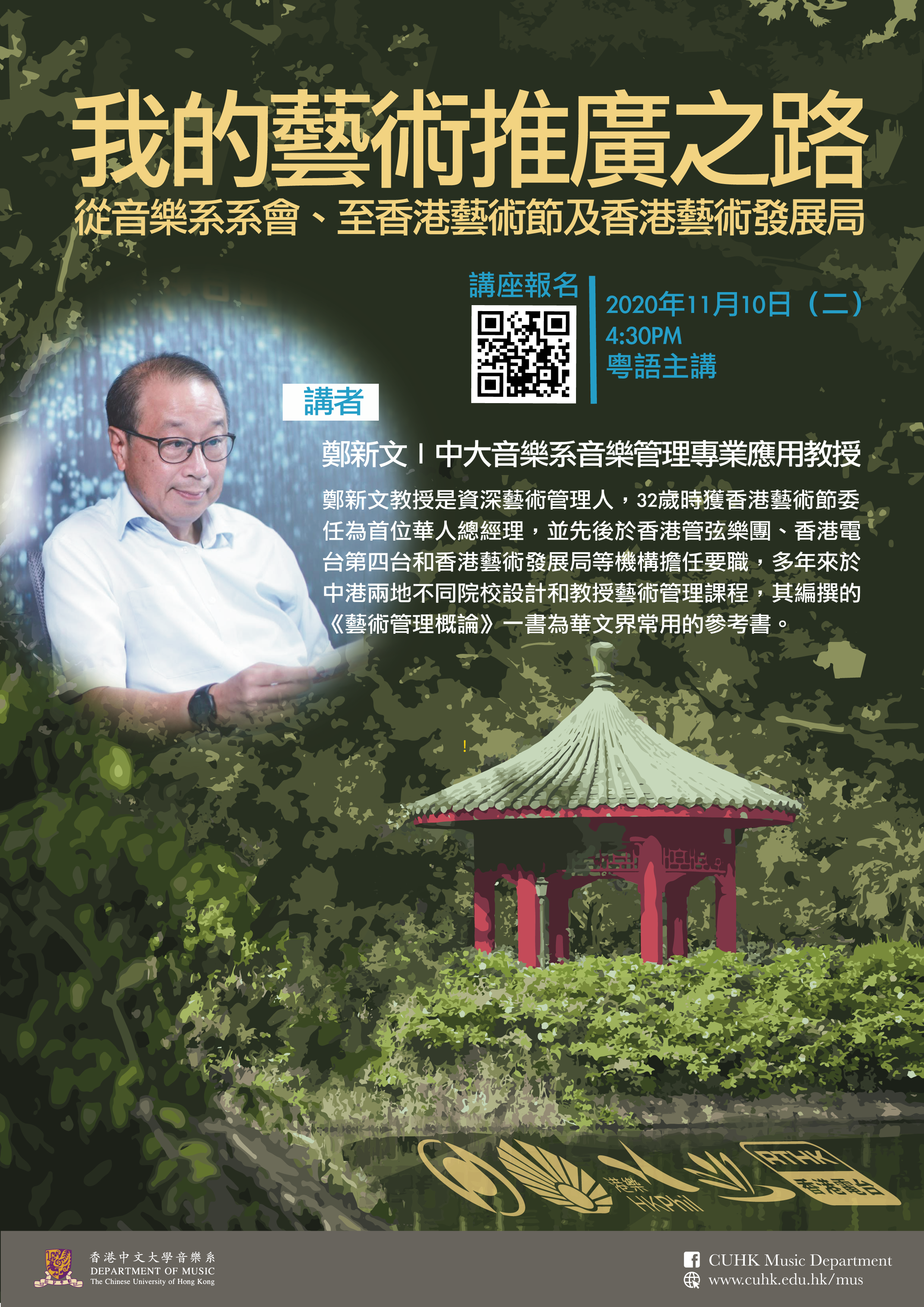 In Cantonese | LG01, Hui Yeung Shing Building*
*With blended mode (in-person and online). Registration is required.

Speaker
Tseng Sun Man | Professor of Practice in Music Management

A veteran arts administrator, Prof. Tseng has held senior management positions at prestigious art organizations such as HKPhil, Hong Kong Arts Festival, RTHK Radio Four, and Hong Kong Arts Development Council for over 15 years. He is also a pioneer of cultural management education in Hong Kong and mainland China, and authored a book Principles of Arts Management (in Chinese) which sold more than 10,000 copies.