Double Major Requirement
Students of BA Programme in Cultural Management can consider applying for double major.
To apply, students are required to earn a designated amount of credits of their second major in addition to the major programme requirements of (1) BA Programme in Cultural Management and (2) the University core requirements. The amount of credits needed varies depending on the second major's requirements.
While students are free to plan for their second major of any discipline during their study period in CUHK, students of CUMT will have a higher chances to declare a second major in either "Cultural Studies" or "Anthropology" due to the wide coverage of courses offered by the different departments/ programmes under CUMT major course list.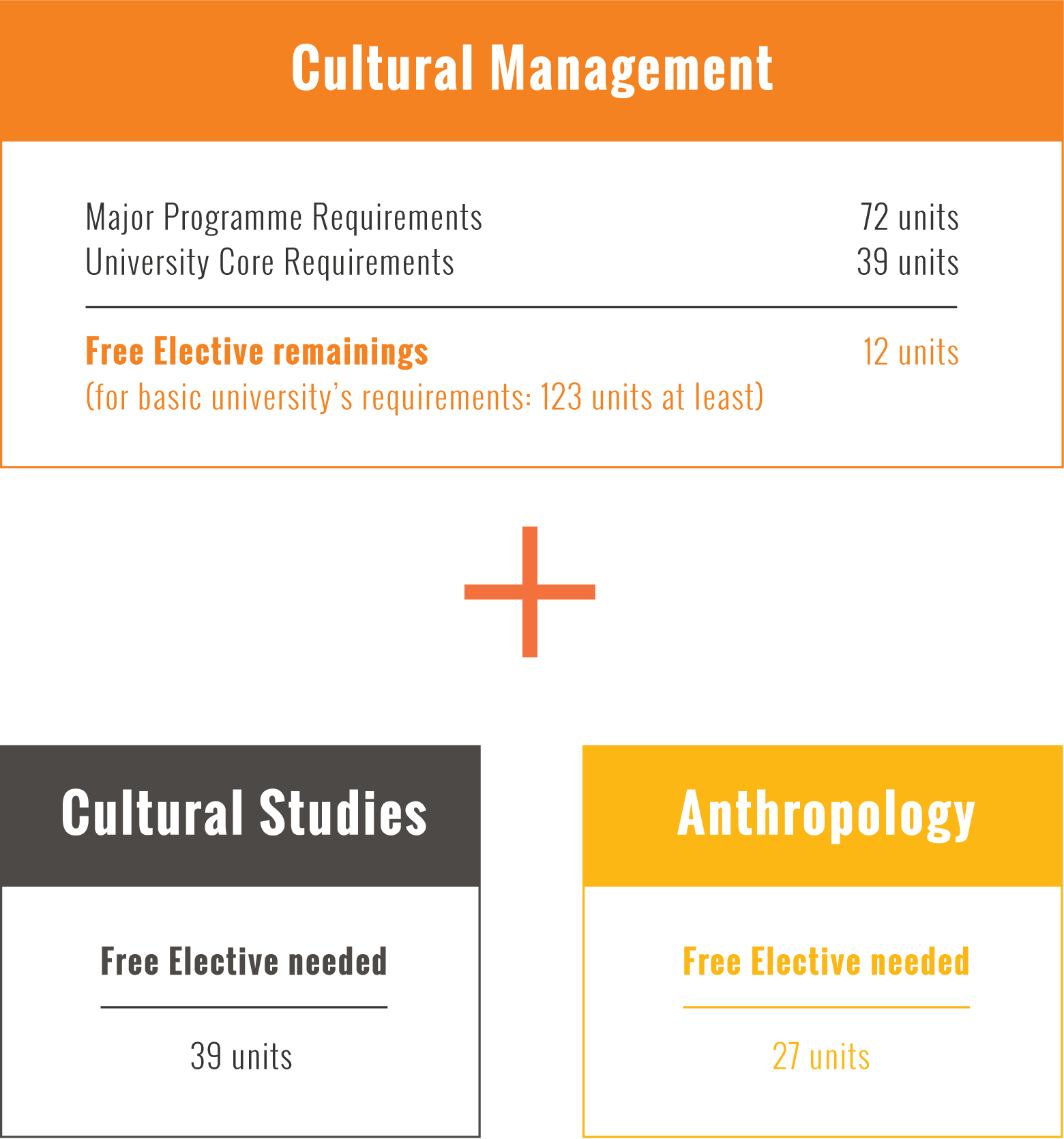 Remarks
You may consider applying for "Exceeding Term Course Loads" for fulfilling the Double Major's requirements