課程消息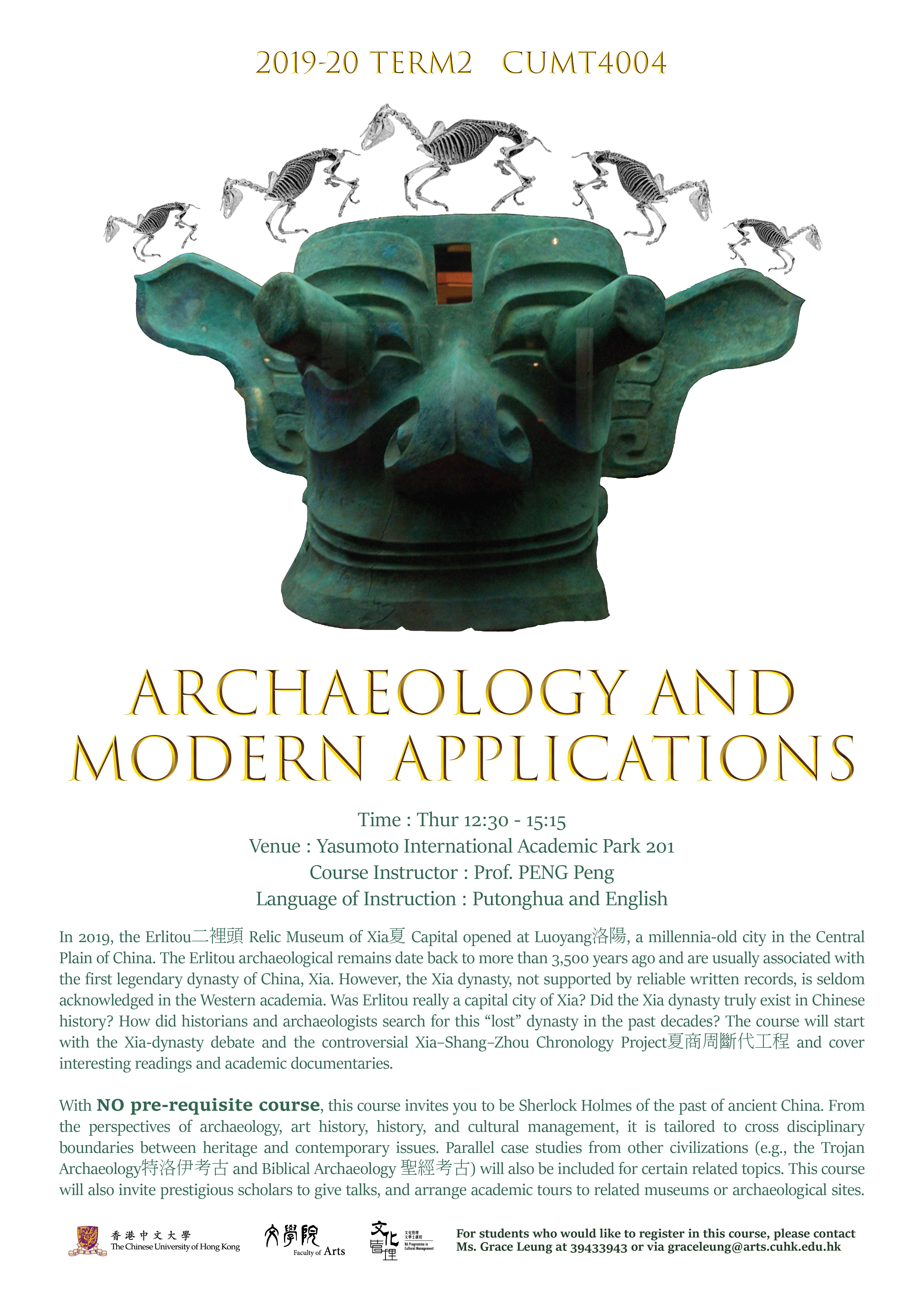 [New Course Info] CUMT4004 Archaeology and Modern Applications — Term 2, 2019-20
Archaeology is an intriguing topic. In CUMT3009 "Interpreting Chinese Antiquities," students are taught the essential contents and arguments in each Chinese archaeological period. At this advanced level, students are led to analyze the presentation of Chinese archaeological materials in different modern forms, which are namely, movies, novels, documentary films, museum displays, auction houses, and antique shops. Each class picks up a representative topic and a form of modern expression for discussions. Students of this course are required to have knowledge in Chinese archaeology, because the discussions are carried out in seminar forms, in which their inputs are required. The course gets students to apply the designs and innovations of ancient China to areas, which they may find interests that will eventually get in touch with the wide public.
Time : Thur 12:30 – 15:15
Venue : Yasumoto International Academic Park 201
Course Instructor : Prof. Peng PENG
Language of Instruction : Putonghua and English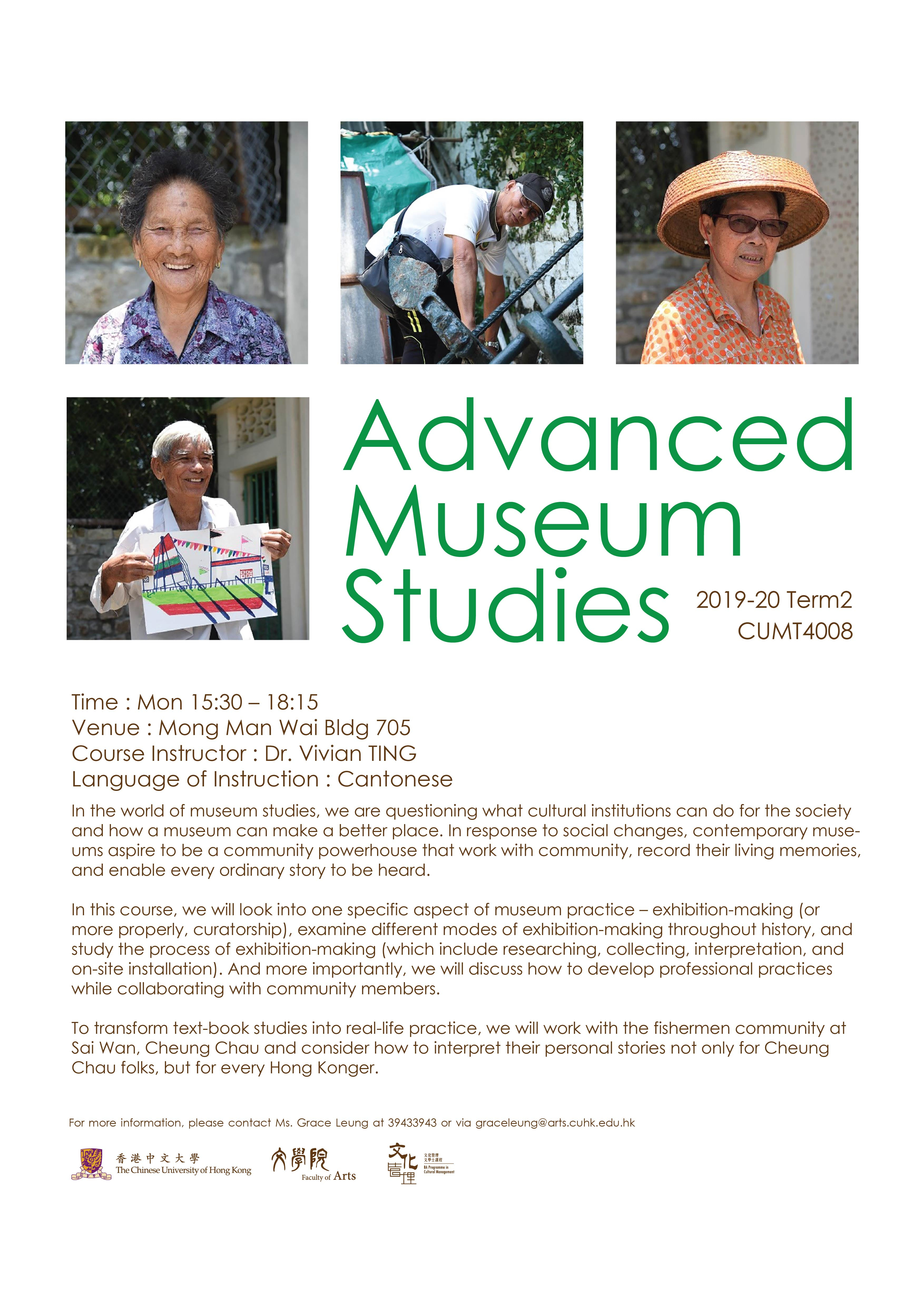 [New Course Info] CUMT4008 Advanced Museum Studies — Term 2, 2019-20
CUMT4008 Advanced Museum Studies (2019-20 Term 2)
This course builds upon professional practices examined in CUMT 4007 Museum Studies, and focuses on museum curation. It provides critical study of curatorial practices, reviewing its limitations and possibilities for promoting cultural development.
In view of the recent reflections of the museum sector, this course aims to explore:
How would a curator conceive new ideas and embrace his/her civic responsibilities?
How would new technology be integrated in presenting exhibits?
How would exhibition making be relevant to contemporary society and advocate ideas, such as equality and cultural tolerance?
Time : Mon 15:30 – 18:15
Venue : Mong Man Wai Bldg 705
Course Instructor : Dr. Vivian TING
Language of Instruction : Cantonese