Upcoming Events
CUMT Week 2023
Date: 1 April 2023 (Sat) - 30 May 2023 (Tue)

more
Virutal Exhibition curated by students from the course of CUMT3005 Design Your Exhibition – Curatorial Planning and Practice (2022)
As the worst pandemic we have seen in a century, COVID-19 has affected nearly every aspect of life. In response to how people have reacted under the new normal, the Cultural Management Programme is presenting its first online interactive exhibition, "____ing". The exhibition is co-curated by 11 students from the course CUMT3005 Design Your Exhibition – Curatorial Planning and Practice offered by the Cultural Management Programme in 2022.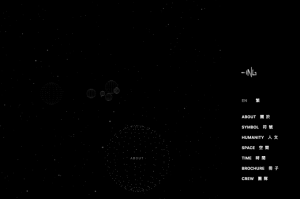 Supervised by Professor Isaac Leung, Assistant Professor of the Cultural Management Programme, the curators brings together thirteen groups of artists to present our life experience during the pandemic. The exhibition consists of four parts: "Normal Temperature" uses "temperature" as a clue to explore how technology intervenes in everyday life; "M i k 6" reveals the tension between individuals' desire for freedom and the search for solace; "So Close, So Far" makes use of creativity to push spatial boundaries; and "Let's Call It A Day" challenges the definition of time and happiness. They seek to explore the processes of change and adaptation that continue to intertwine with normality.
Uncertainty brings inspiration
The exhibition responds to the ever-changing normality and complex restrictions. It all sprang from unexpected challenges in life. Originally, the final course work for CUMT3005 was in the form of a physical exhibition. Due to the fifth wave of COVID-19, all courses in Term 2 of 2021-22 had to be taught online. Physical events had to be cancelled. The uncertainty in life inspired students to ponder how the pandemic affected the everyday life of Hong Kong people. They explored how the terms, such as "new normal," had brought new meaning to people's lives. "The unexpected challenges during moments of crisis, on the one hand, brought disruption; on the other hand, they encouraged students to critically reconsider people's lives from different perspectives," said Professor Leung. "During the brainstorming sessions, students came up with a list of potential works, then looked for relevant theories to frame their ideas. Despite the challenges the pandemic brought, students also discovered that people were able to come up with creative ideas to deal with the hardship."
About "____ing"
Curated by students from the course of CUMT3005 Design Your Exhibition – Curatorial Planning and Practice, the virtual exhibition "____ing" is open to the public until August 2023. The project is supported by the Funding Scheme for Virtual Teaching and Learning.
__ing | CUHK Exhibition (ingart.co)
LINK | Details on Faculty of Arts
Date: 1 November 2022 (Tue) - 31 August 2023 (Thu)